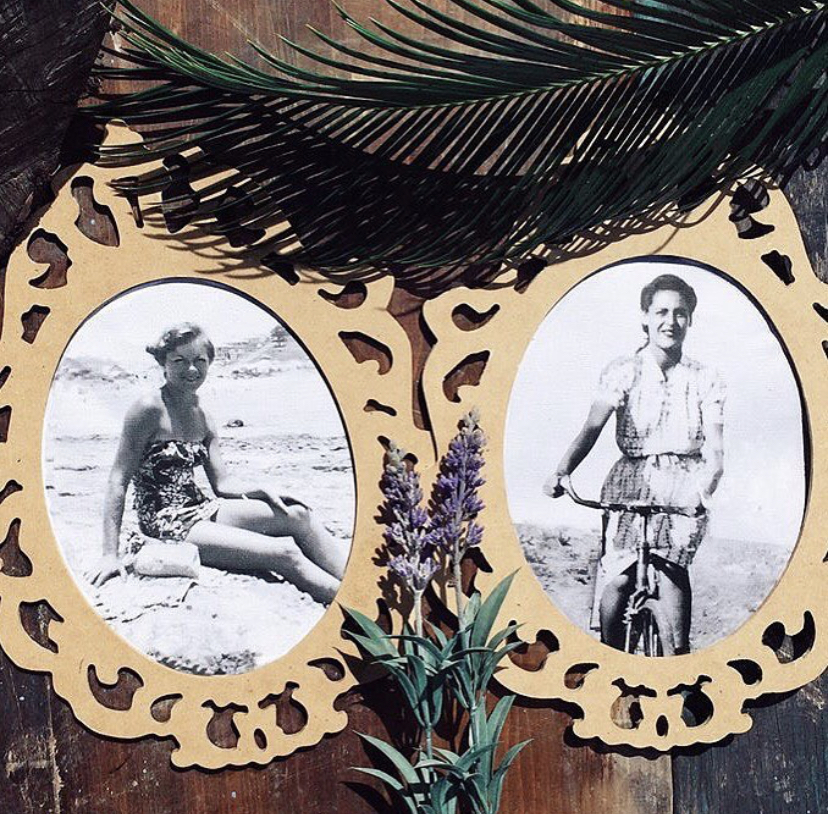 JOYCE, 1935 COOLANGATTA + JULIA, 1955 MUNDAKA
And more than just a name, Joycie + Jules is a loving keepsake of Nathan and Udane's matriarchal family figures.
The inspiration behind the name and the brand.
Joyce (Joycie) is Nathan's beloved 80-year-old grandma. In her prime, she would spend countless weekends soaking up the Gold Coast sun.
"Thanks for being you, Joyce"
Udane grew up with her grandma Julia (Jules), spending many beautiful Mundaka days lounging on the beachside.
"I love you, grandma"
Nathan and Udane have purposefully crafted this project with a personal connection at its centre, still loving hand wrapping each towel before sending it on its own summer adventure.
This is what makes Joycie + Jules what it is. Value oriented, committed to quality, driven by unique design and always, always summer.
|||||||||||||||||||||||||||||||||||||||||||||||||||||||||||||||||||||||||||||||||||||||||||||||||||||||||||||||||||||||||||||||||||||||||||||
Este proyecto es mas que un nombre.
La inspiración detrás del nombre y la marca es un recuerdo amoroso de figuras familiares matriarcales de Nathan y de Udane.
Joyce (Joycie) es la adorable abuela de 80 años de edad de Nathan. En su mejor momento, Joyce pasaba horas y horas todos los fines de semana tomando el sol en las interminables playas de Gold Coast.
"Gracias por ser tu, Joyce"
Udane se crió con su abuela Julia (Jules), de la que guarda recuerdos de días hermosos sentada frente a la playa de Mundaka.
"Te quiero, abuela"
Nathan y Udane han creado Joycie + Jules con una conexión personal en su centro, mimar y cuidar hasta el mas mínimo detalle, envolviendo cada toalla a mano antes del envío con una tarjeta de agradecimiento personalizado para cada uno de sus clientes.
Esto es lo que hace que Joycie + Jules sea lo que es.
Una marca comprometida con la calidad, impulsado por el diseño único y siempre, siempre el verano.